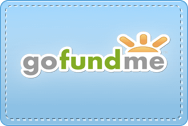 My name is Amy, and I'm the founder of Forget Me Not Advocacy Group, Inc. , a brand new non-profit focused on stopping domestic violence before it starts and bringing community awareness to this important subject, while supporting survivors in their journey toward healing.
Many of you have followed my blog and know my story, but may not have been aware of what Forget Me Not Advocacy Group is all about.  My hope, in sharing this, is that you will have a better understanding of my goals and dreams, for Forget Me Not, and where any donated money would go.
Start up for a non-profit is expensive. To date, I've spent over $1500, and countless hours working to make this a success. As part of an ongoing plan to raise money for Forget Me Not, and support the mission of this organization, I've also written a book, scheduled to be published later this year. This will add several thousand in additional funding requirements. All procedes of this book will go directly to Forget Me Not, and free copies are slated to be shared with victims and survivors who are struggling with the fallout of abuse.
Additionally, I am working to provide outreach, throughout the community, through school presentations, workshops, and speaking engagements. We also have a peer support group and live online chats focused on supporting those who are on their journey to healing. More information about what Forget Me Not is doing can be found on our website, forgetmenotgroup.org .
As you can see, I am very excited about all the wonderful things that are taking place! But, as is usually the case, money is a roadblock to making things happen. That is why I have set up this account.
Donations will be used to cover start-up costs and the publishing of my book, as well as support my ability to be able to get out into the community and work with those in need. Any donation, no matter how small, will help me to reach my goal of making Forget Me Not a successful organization with the potential to help others avoid toxic relationships, build safer personal environments, and heal from abuse they have suffered.
I am greatly appreciative to all who are willing to contribute. Without you, this task would be impossible. Thank you so much for taking the time to support the Forget Me Not Advocacy Group!